Belated Baby – the Second Trimester Diary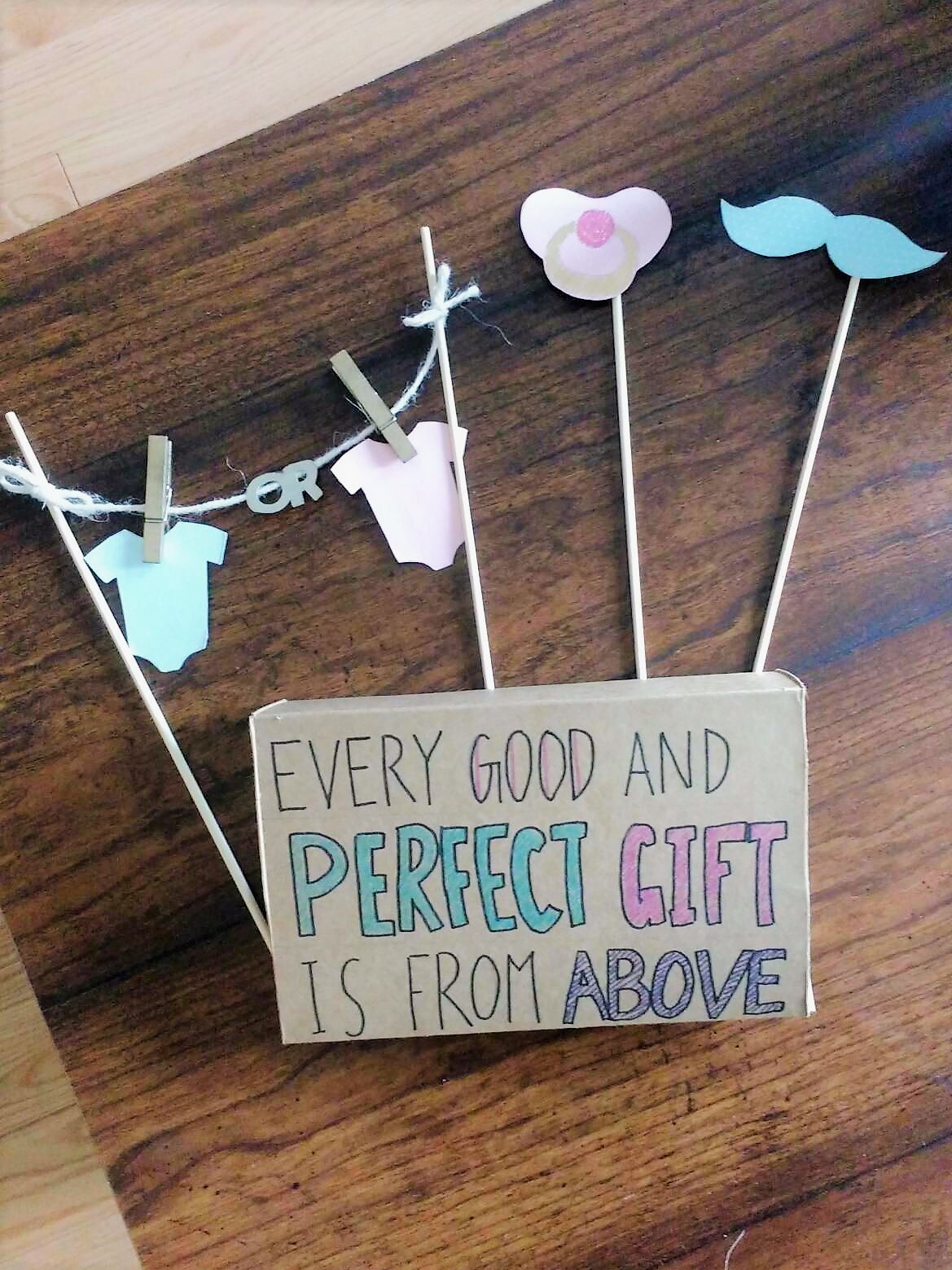 A lot of people say that the second trimester is the best and I definitely resonate with that!
It was a time of joyful anticipation. Not only for me and my hubby, but also with our friends and family!
While the first trimester sickness subsided, we also got a few cute milestones here: appearing of the bump, the gender reveal and feeling baby's kicks coming in!
In case you missed it, check out my First Trimester Diary!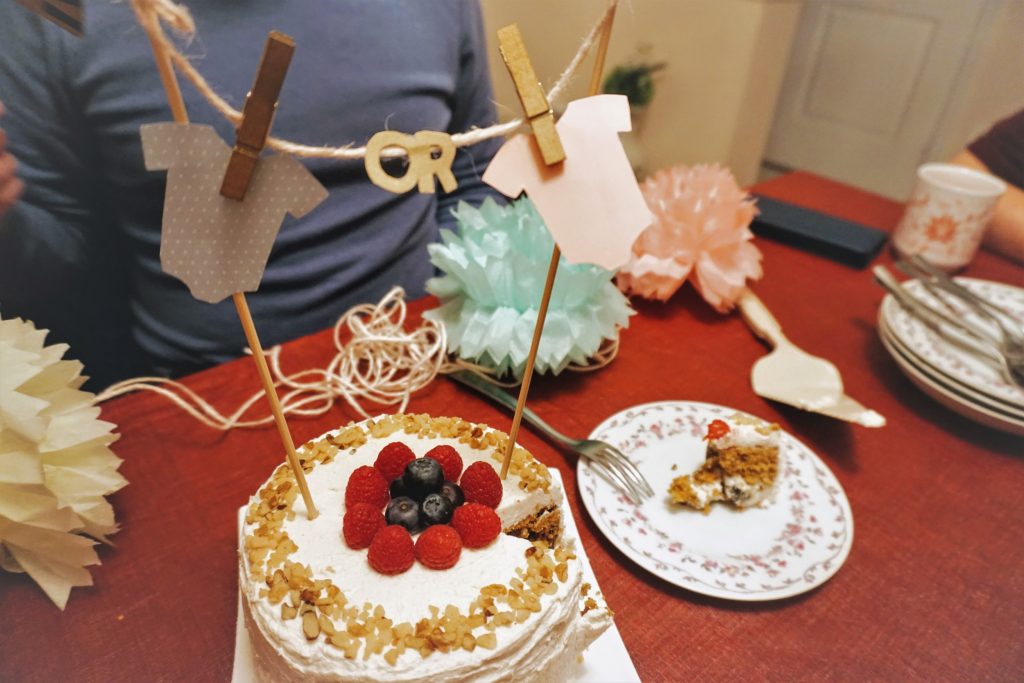 How did you feel in the second trimester?
All in all, great!!
It was nice to finally get out of the constant nausea and gaining my energy and interest in food back. I know I am pretty lucky for this, will see how it goes if we have another pregnancy in future! After not being able to appreciate the Thanksgiving meal back in October (Hello from Canada!!), I was so glad to be able to enjoy what's on the dinner table for Christmas and New Year.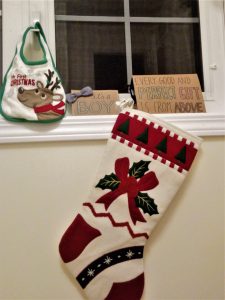 The most magical moments in the second trimester has to be noticing the emerging baby bump and feeling baby kicks. It started to occur to me that I am indeed going to be a mom. This womb is nurturing a tiny human being, who has his own mind on when to kick!
I was also able to pickup an exercise routine from this time. It started out from following a YouTube pregnancy exercise video once a week. Then I ramped up to twice a week, along with walks in the neighborhood (before it got tool cold). I missed going to circuit training so much (haven't gone since lockdown started!!) and these at-home workouts definitely makes me feel good!
The gender reveal!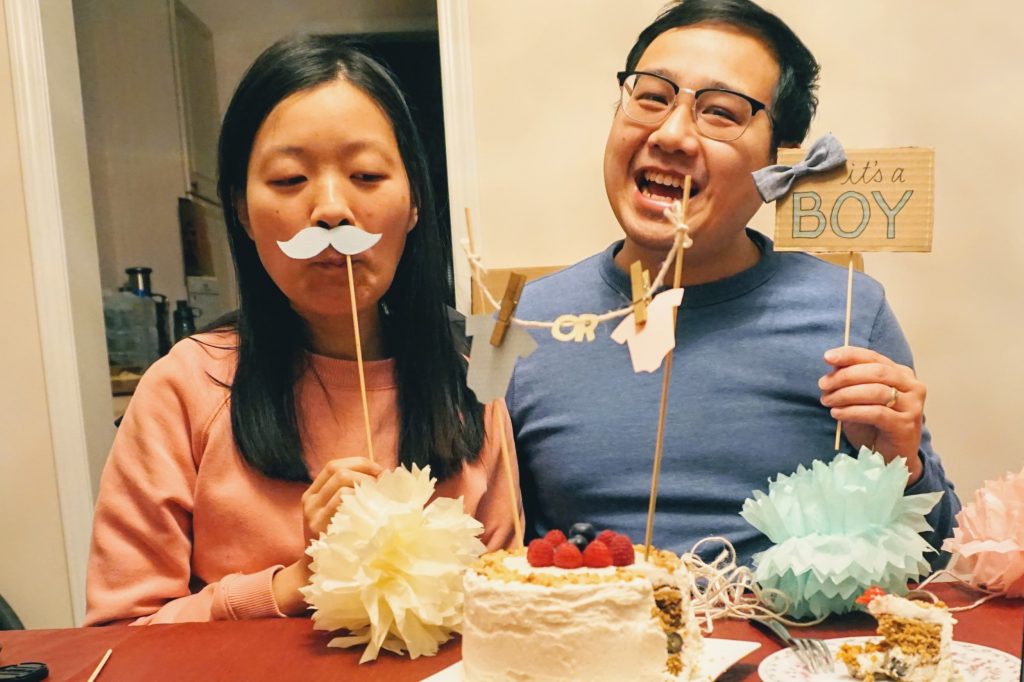 This was definitely a big event during our second trimester! While social gathering restrictions limited this celebration to immediate family only, we were still so thrilled to take this opportunity to share the pregnancy news to our friends on social media!
Originally we planned for the secret to be given to my brother in-law to get the cake. However, the ultrasound technician just casually slipped it to me in the scan room! Considering the cost of getting a custom gluten-free dairy-free gender reveal cake, I decided to make one myself!
I adapted the tried and true Zucchini bread recipe from Beaming Baker (my favorite source for gluten-free dairy-free baking recipes!). Substituting zucchini with carrot, this recipe yield a nice 6-inch moist and firm cake to work with my dairy-free buttercream icing!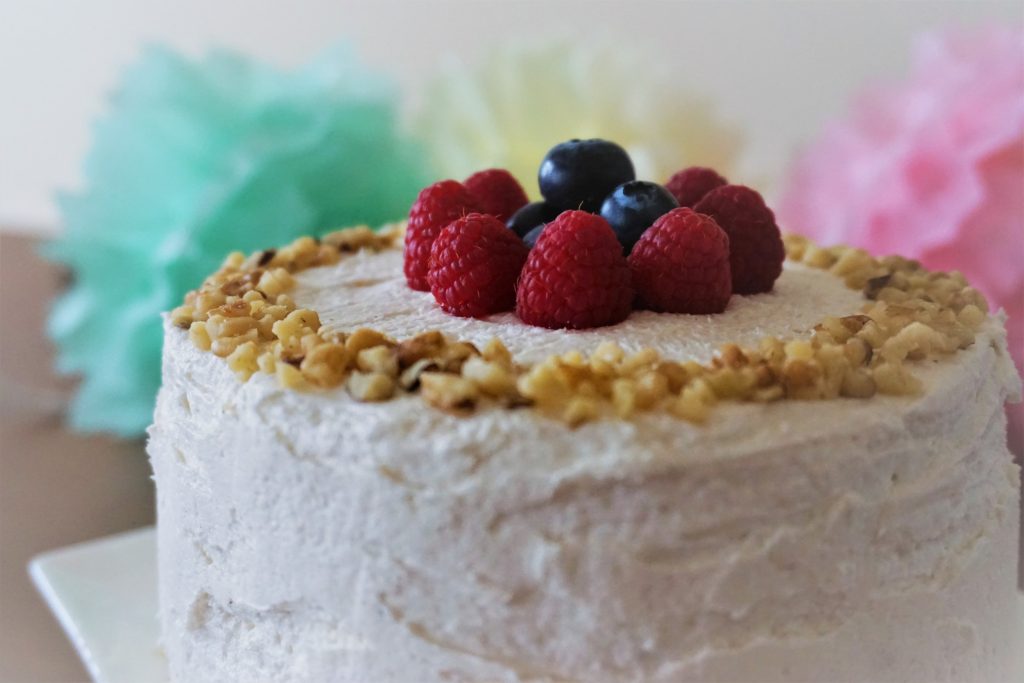 What did you cook and eat in the second trimester?
Having increased energy along with reduced aversions to strong smells and taste, it meant time to get creative and busy in the kitchen! (Yep, I hated cinnamon, carrots, bell pepper, meat and even buttery baked goods in my first trimester!)
Bring out the cast iron! I was so happy to experiment browning meat in my cast iron skillet and enjoy that caramelizing smell in the kitchen. Hubby even said that the food I made during this time was more flavorful than before getting pregnant! I made my own gluten-free and garlic-free Cantonese barbecue pork too!
The need for omega-3 intake, together with my new interest in cooking with my cast iron also resulted in a few fish and chips dinners! Despite not being able to use mayonnaise and raw salmon, I jumped on the bandwagon for baked sushi still and made an avocado tuna sushi bake!
Of course sweets are also on the menu! From muffins, cookies to red bean jelly, baking and dessert-making are essential parts of every week! (Shh…. I had my fair share of dairy-free ice cream too…) Oh…. not leaving out my obsession with persimmons this winter as well!
That's a wrap for my second trimester. In the meantime, we are ramping up on nursery preparation as well as educating ourselves on childbirth. Things might get harder but we are definitely getting closer to holding our bundle of joy in our arms!
Stay tuned for our belated baby story to unfold. Hope you enjoyed this blog post!
---
---