Green Tea Mochi with Adzuki Bean Filling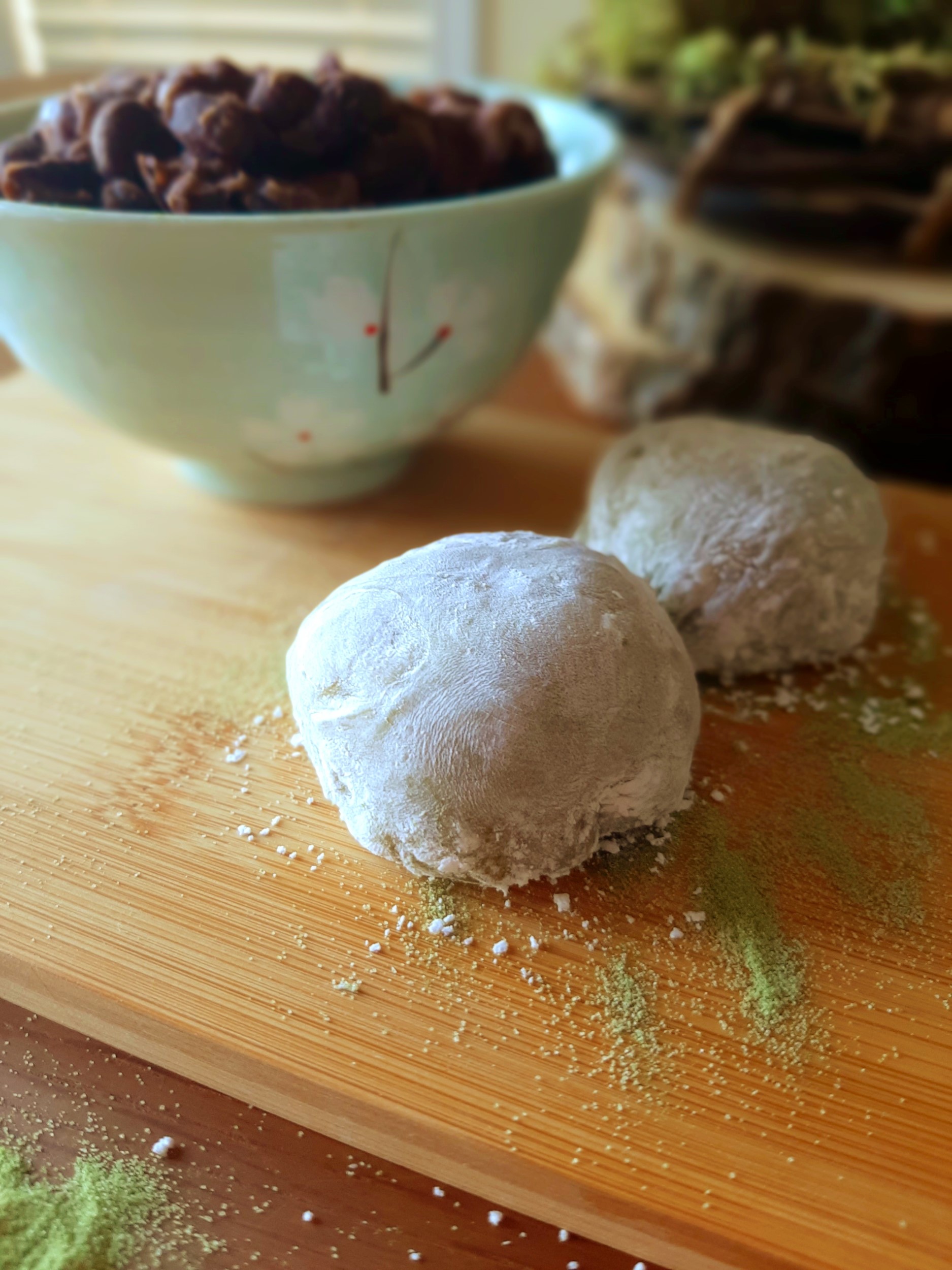 Got some adzuki red bean left from my glass jelly bowl recipe? Don't worry, here is another Asian dessert that can put the delicious bean paste into good use!⁠
⁠
Adapted from Nami's daifuku recipe from Just One Cookbook , this chewy mochi has a subtly sweet gluten-free wrapping infused with green tea flavor. The red bean paste is also incredibly easy to make from scratch using dry adzuki beans in a slow cooker or Instant pot!!⁠
What green tea powder should I use to make mochi?
For the most decadent green tea flavor and deeper green color, a good quality matcha powder would be the best! It does not have to be ceremonial grade but culinary grade like these ones.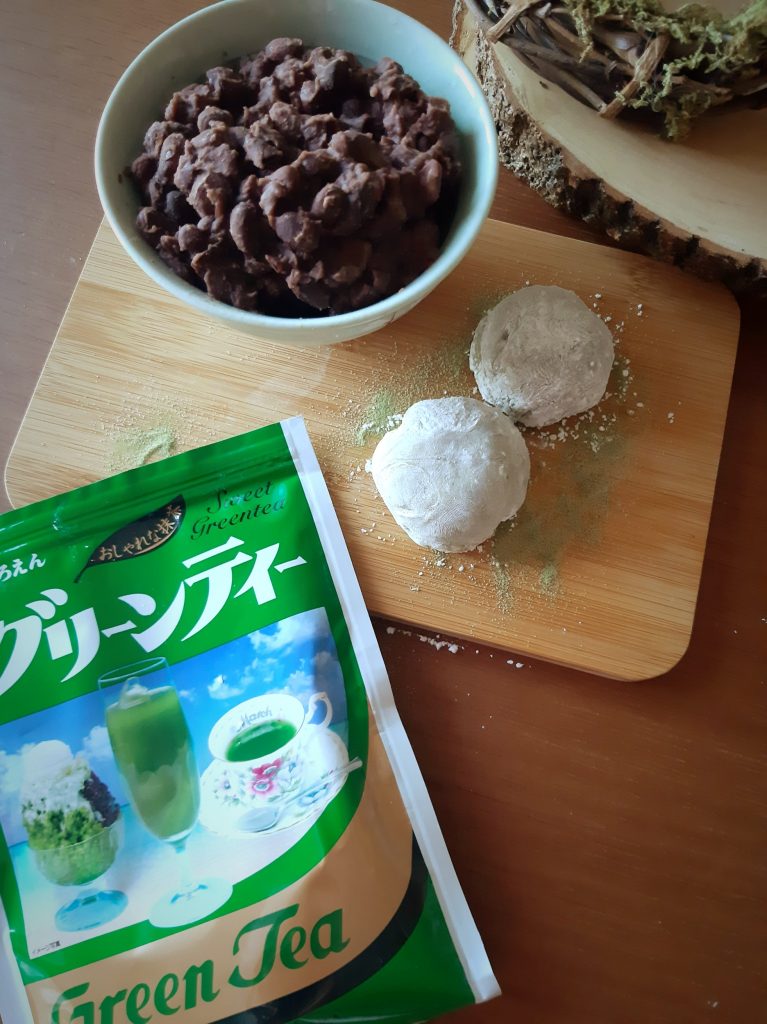 You might be wondering, the green tea powder package in my image above looks so different from the other matcha powder packages?
Well, this was actually our " mistake" when buying souvenir for ourselves in Japan last year! We were in a rush to pick up something that we can continue to enjoy after returning home. When we were at the beverage aisle, this package caught my eye. It is made in Japan, and it was a good price! As I went back to my kitchen and about to start using the green tea powder we got, then I realize it was with 2 ingredients: matcha and sugar!
At least there was some matcha in it but, if you got sweetened green tea powder like me, make sure to reduce the additional sugar amount in the recipe!
Would like to see more Asian dessert recipes?
Check out the following and indulge!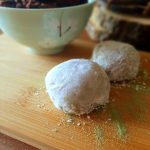 Print Recipe
Green Tea Mochi with Adzuki Bean Filling
This hearty mochi is subtly sweet, gluten-free, and infused with green tea flavor with red bean paste is incredibly easy to make from scratch!
Ingredients
1 1/2

cups

Adzuki beans paste

sweetened to taste, see recipe in note

3/4

cup

Glutenous rice flour

3/4

cup

Water

1/2

cup

Sugar

1/4

cup

Green tea powder

or 1 tsp good quality matcha powder

1/2

cup

Cornstarch
Instructions
Whisk green tea powder, sugar and glutenous flour until combined⁠. Gradually add in water to form a runny mixture⁠

Place mixture in ceramic deep plate or a bowl, steam for 14 mins, stir in the middle of cooking⁠

Carefully remove cooked mochi dough from steamer and empty dough onto a cornstarch floured surface⁠

Sprinkle more cornstarch on top to prevent sticking, then cut dough into 8 portions. Cover dough portions in cling wrap or silicon baking mat⁠

Once the dough is cooled down to a manageable temperature, use cornstarch-dusted hands to press out a dough portion into a thin wrap⁠

Place a tablespoon of adzuki bean paste in wrap, then bring the dough edges together at the bottom and pinch to seal⁠. Serve and enjoy!⁠
Notes
If you want to making adzuki bean paste from scratch, here is the recipe: 
 2 cups dry  Adzuki beans
 6 cups Water
Granulated sweetener to taste
Place dry adzuki beans in a bowl. Cover with a lot of water and let soak for at least 12 hours

Drain soaked beans and place them in slow cooker

Add filtered water and cook on low for 6 hours (see note)

Sweeten cooked adzuki beans with sweetener of choice, mash until desired granularity

Place mashed beans on a pan and heat gently on medium-low heat
Keep spreading and scraping the red bean paste to evaporate excess moisture while avoid the paste from sticking to the pan⁠
When red bean paste reaches a doughy consistency that holds its shape, remove bean paste from pan, set aside and let cool
---
---