Vermicelli with Lemongrass wings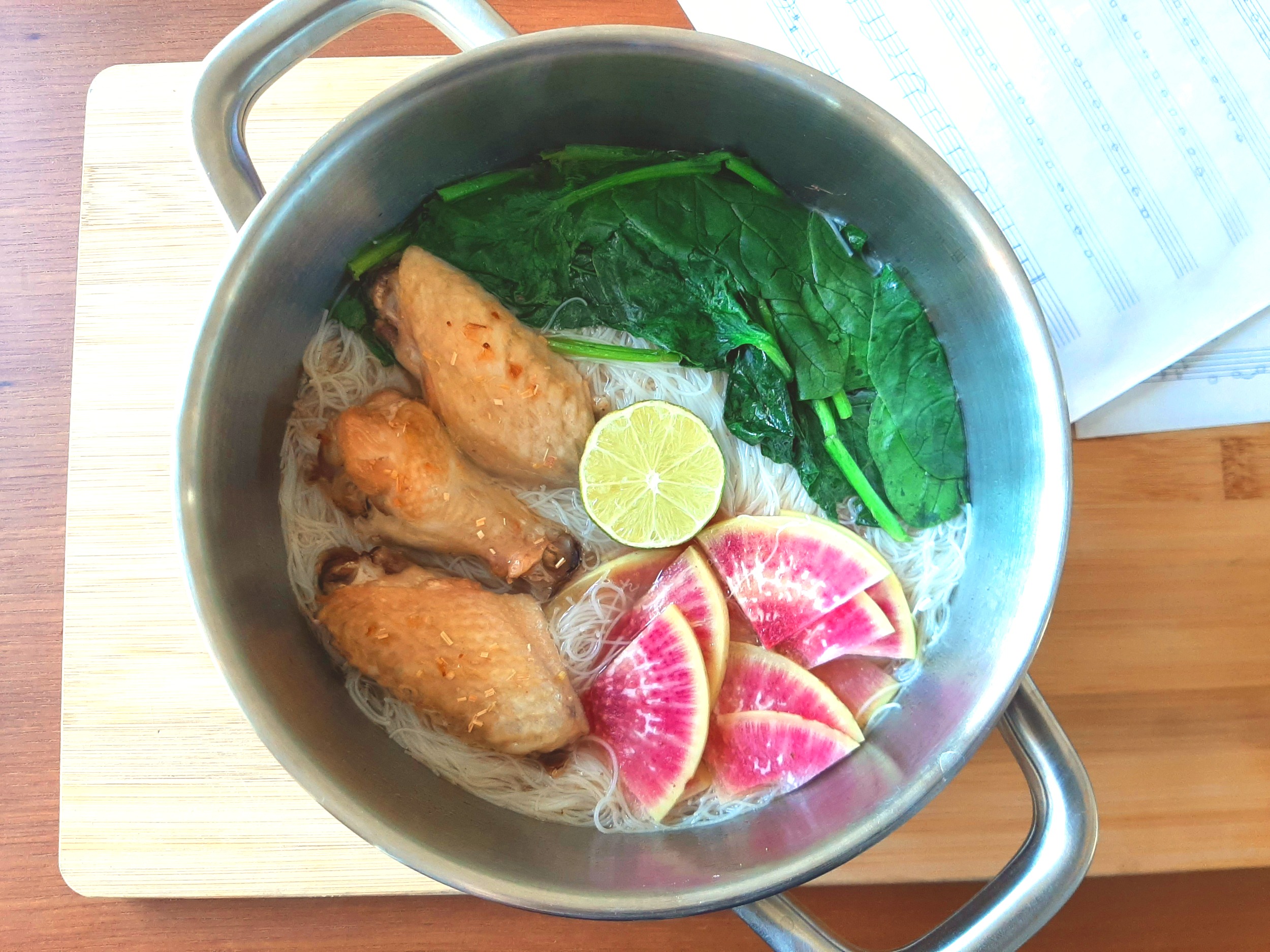 There is always something nostalgic and heartwarming about vermicelli bowls and exam time for me. Back in my final year of high school, I stayed at my grandma's place during the study break. I remember she loved preparing vermicelli bowls for me during the stay, and for that I meant a warm BIG bowl of vermicelli at 8AM for breakfast!!⁠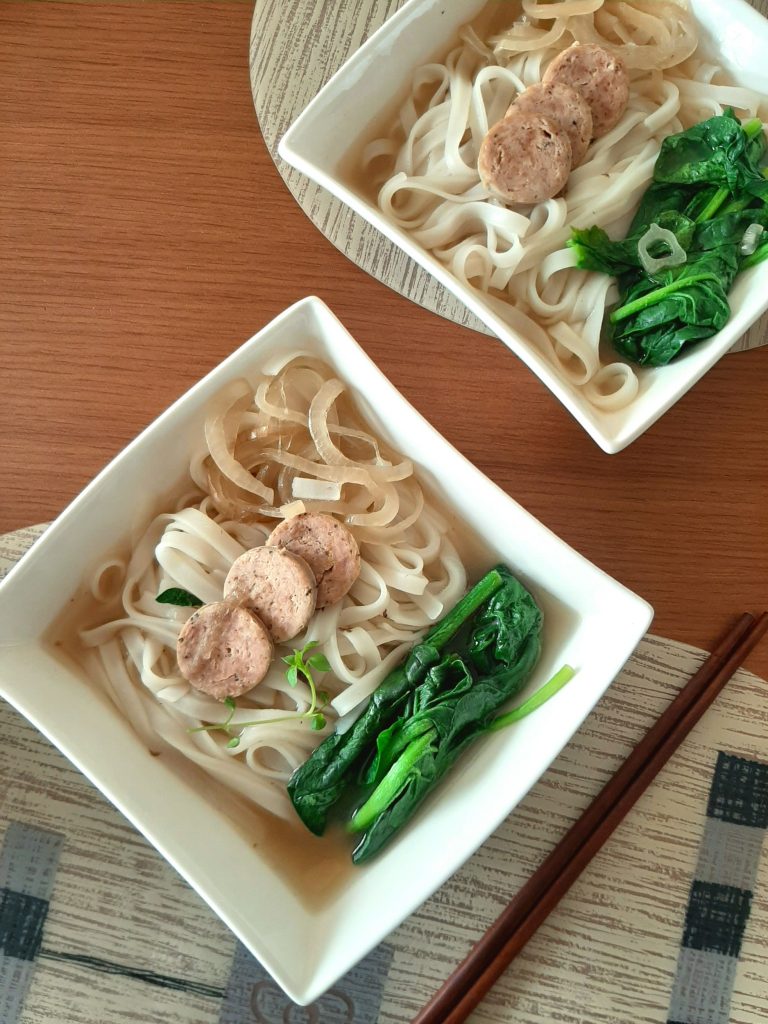 I felt overwhelmed, spoiled, FULL… but most of all loved. Today as I prepare for music theory exam (fingers-crossed it will still happen this August!), making this vermicelli with lemongrass wings reminds me no matter what challenge I am up against, family is always by my side. ⁠
Which type of vermicelli you used for this recipe?
⁠If you are wondering which type of vermicelli is used in the recipe, I would say you are not the only one wondering because there are just too many types out there!
To keep it gluten-free and quick cooking. I recommend the thin rice noodle type like these ones below. (Affiliate links) They are so thin that it almost cooks instantly the moment it touches boiling water so be sure not to overcook them!
Looking for more noodles recipes?
Check out the following for warming and cozy gluten-free noodles!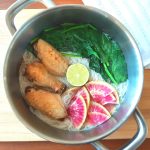 Print Recipe
Vermicelli with Lemongrass Wings
Ingredients
150

g

Dried Vermicelli

or 2 servings⁠

1.5

L

Filtered Water⁠

2

Tbsp

Sea Salt⁠

1/2

large Watermelon Radish

thinly sliced⁠

2

handful Spinach⁠

1

lb

Chicken Wings

fresh or defrosted⁠

1

Tbsp

chopped Lemongrass⁠

fresh or frozen (1/2 tbsp if using dried lemongrass powder)⁠

2

Tbsp

Gluten-free Soy Sauce or Tamari⁠

2

Tbsp

Cornstarch or Arrowroot Starch⁠

1

L

Broth of choice

warmed⁠

Pepper⁠

Lime⁠
Instructions
Toss wings in ⁠lemongrass, soy sauce and starch to coat evenly⁠

Lay wings on a baking tray then steam bake at 425F for 20 mins (or bake in preheated oven until done)⁠

Fill a pot with filtered water and bring it to a boil⁠

Add 2 tbsp of sea salt and vermicelli to pot of boiling water. Once all rice sticks have submerged under the salt water, turn off the heat⁠

Rinse spinach if needed, then add spinach and thinly sliced watermelon radish to vermicelli before all the liquid are absorbed⁠

To assemble:⁠

Add warmed broth to vermicelli and veggies, season to taste⁠

Place cooked wings over vermicelli or serve on the side⁠

Add a squeeze of lime juice for refreshing taste⁠
Notes
If wings are not yet defrosted, you can still send them straight into steam oven and adjust cooking time to make sure wings are fully cooked⁠
Substitute soy sauce for coconut aminos to make it soy-free⁠
---
---