Quick Pad Thai – Egg free, nut free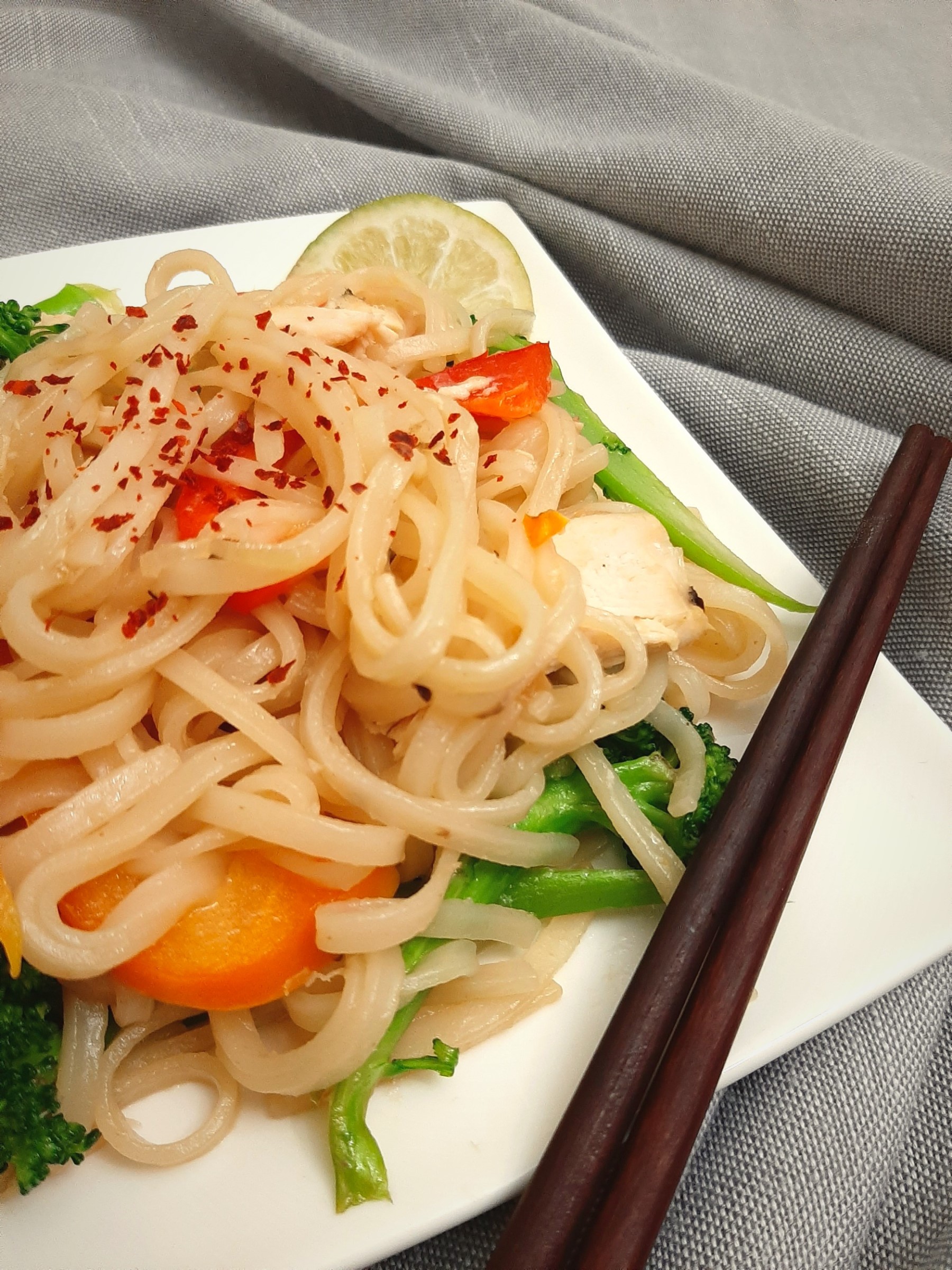 Pad Thai is such a flavorful dish that we all adore. Yet with egg and peanut allergies, it definitely makes us cautious about it and now we miss the dish so much!⁠
As a popular street food in Thailand, Pad Thai usually contains threads of scrambled eggs that cooks in no time. It is also common to find roasted peanuts sprinkled generously on top for the texture. While we cannot have the exact same recipe due to allergies, we made this short-cut allergen-free recipe at home and it was delicious!
⁠
To satisfy our Sunday Thai cravings, here we have a quick and healthy twist of the street food classic. In less than 30 mins, you can get all the colors and flavor on a plate without concern for allergens!⁠
Which type of rice noodle should I use for Pad Thai?
If you are new to gluten-free Asian cooking, you might be overwhelmed by the range of different rice noodles out there. From vermicelli, rice sticks, rice pasta, to brown rice ramen, thin, medium, thick, extra thick…
For this particular recipe, I would recommend dry flat rice sticks with about 3.5 mm width like this one (Affliate link).
If you are wondering what to do with all types of rice noodles listed above, more recipes are coming soon. So stay tuned to check them out!
Looking for more stovetop quick meals recipes?
Check out the belated recipe collection here!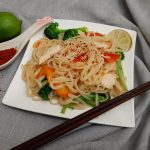 Print Recipe
Quick Healthy Pad Thai
Ingredients
200

g

Dried Rice Sticks

half of a 400g package⁠

1.5

L

Broth of choice

3

cups

Stir-fry Vegetables

fresh or frozen⁠

1

cup

Shredded Chicken ⁠

1

Tbsp

+ 1-2 tsp Sea Salt⁠

2

Tbsp

Cooking Oil⁠

Juice of 1 Lime⁠
Instructions
Bring broth and 1 Tbsp salt to a boil, place in rice sticks⁠

As rice sticks begins to soften and totally submerge under broth, keep the lid on and turn off heat ⁠

Heat up cooking oil in a large frying pan, add vegetables and shredded chicken.⁠

When vegetables and chicken are heated through, add sea salt to taste⁠

Drain and save liquid from rice sticks, add rice sticks to frying pan. Combine well and season with lime juice and chili pepper flakes⁠

Serve and enjoy!⁠
Notes
Tips: Use cooking liquid from a slowcooker pot roast instead of broth to cook the rice sticks! The result is so flavorful!!⁠
---
---