Mouth-watering Open-Face Chicken Taco Bake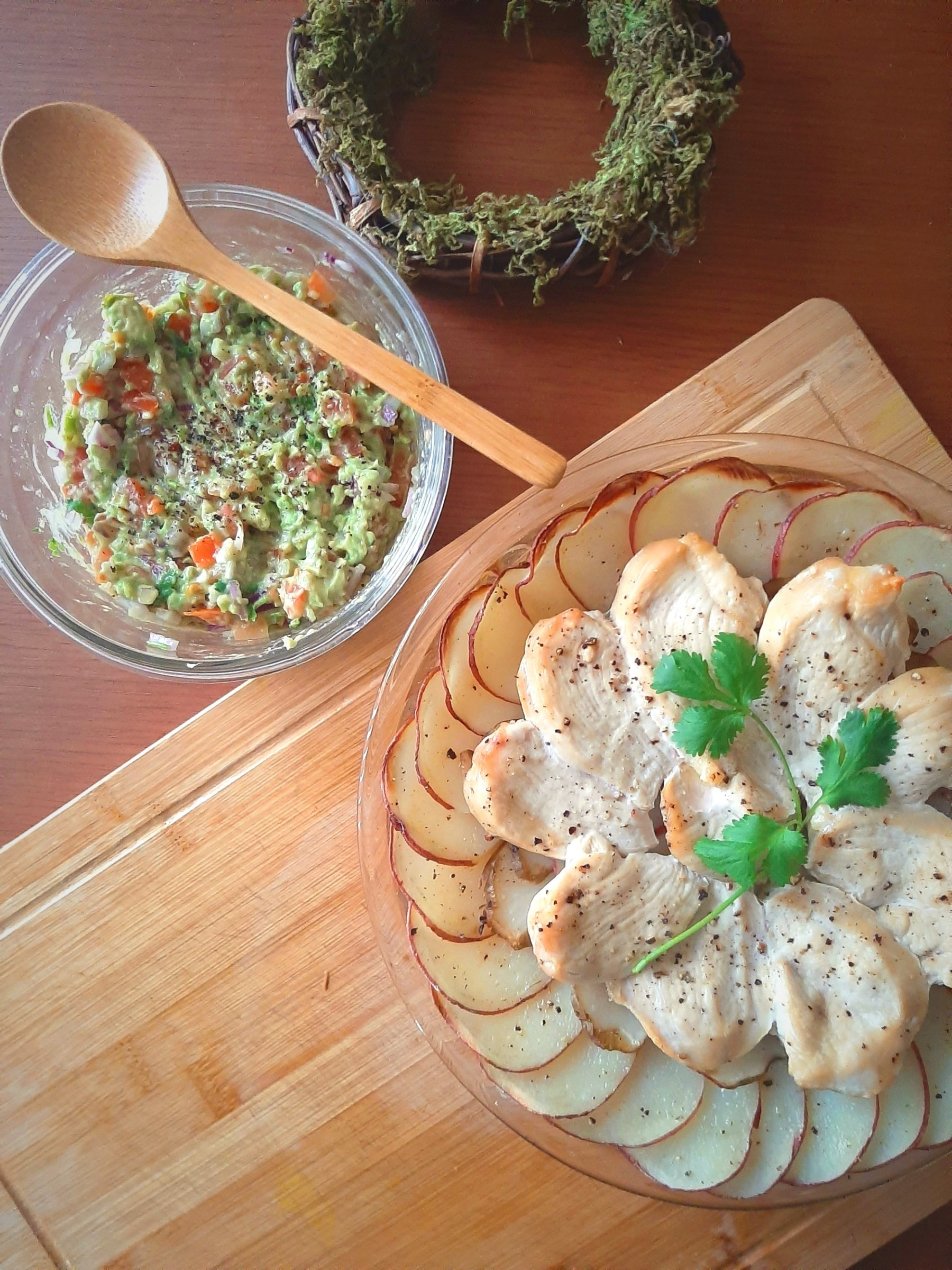 Happy belated Cinco de Mayo, let us celebrate with my stunning open-face chicken taco bake!
⁠
Out of tacos but still craving them? Dreading the work to make tortilla from scratch? Not feeling like hand food but something family style for Mexican night? This creative Open-Face could be the answer to your what's for dinner question!! ⁠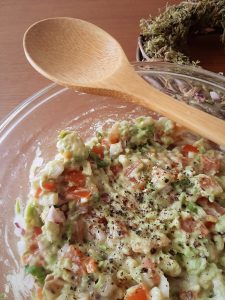 This recipe sneaks in Jerusalem artichoke with the scalloped potatoes to give it extra nutty flavor and nutrient boost. The potato base absorbs all the flavor from the chicken, and the guacamole topping adds so much freshness to the meal!⁠
Which cut of meat is best for this chicken taco bake?
As the seasoning of this dish is more on the lighter, tangy side, I would recommend a white meat like chicken breast or minced turkey!
What tools do I need to make this recipe?
As steam-baking is the key cooking method here, I recommend (Affiliate link) this steam oven.
If you do want to bake casserole dishes and pies often, a good pie dish like (Affiliate link) this can be a worthwhile investment!
Looking for more steamoven recipes?
Check out the belated recipe collections here!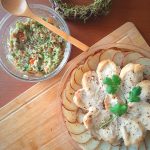 Print Recipe
Open-Face Chicken Taco Bake
Ingredients
1-2

Bone-less

Skin-less Chicken Breast⁠

3

medium Potatoes⁠

2

large Jerusalem Artichoke⁠

Chili Pepper Flakes⁠

Salt and Pepper⁠

Oliver Oil⁠

1-2

Avocado

mashed⁠

1/2

Tomato

diced⁠

1/2

Red Onion

diced⁠

1/4

cup

Cilantro

chopped⁠

Juice of 1 Lime⁠

Salt and Pepper
Instructions
Slice chicken breast at an angle along the grain⁠

Coat chicken breast slices with salt, pepper and chili pepper flakes⁠

Cut potatoes and Jerusalem artichoke into thin slices or use a mandoline slicer (with caution!!)⁠

Arrange potato and Jerusalem artichoke slices at the bottom of a round pie dish, drizzle with a little olive oil⁠

Arrange chicken breast slices on top. Steam bake at 400F for 20 mins or until chicken are just done⁠

Combine guacamole ingredients, season to taste and serve over open face taco bake!⁠
---
---