Sushi Rolls All-You-Can-Eat Made Under $5!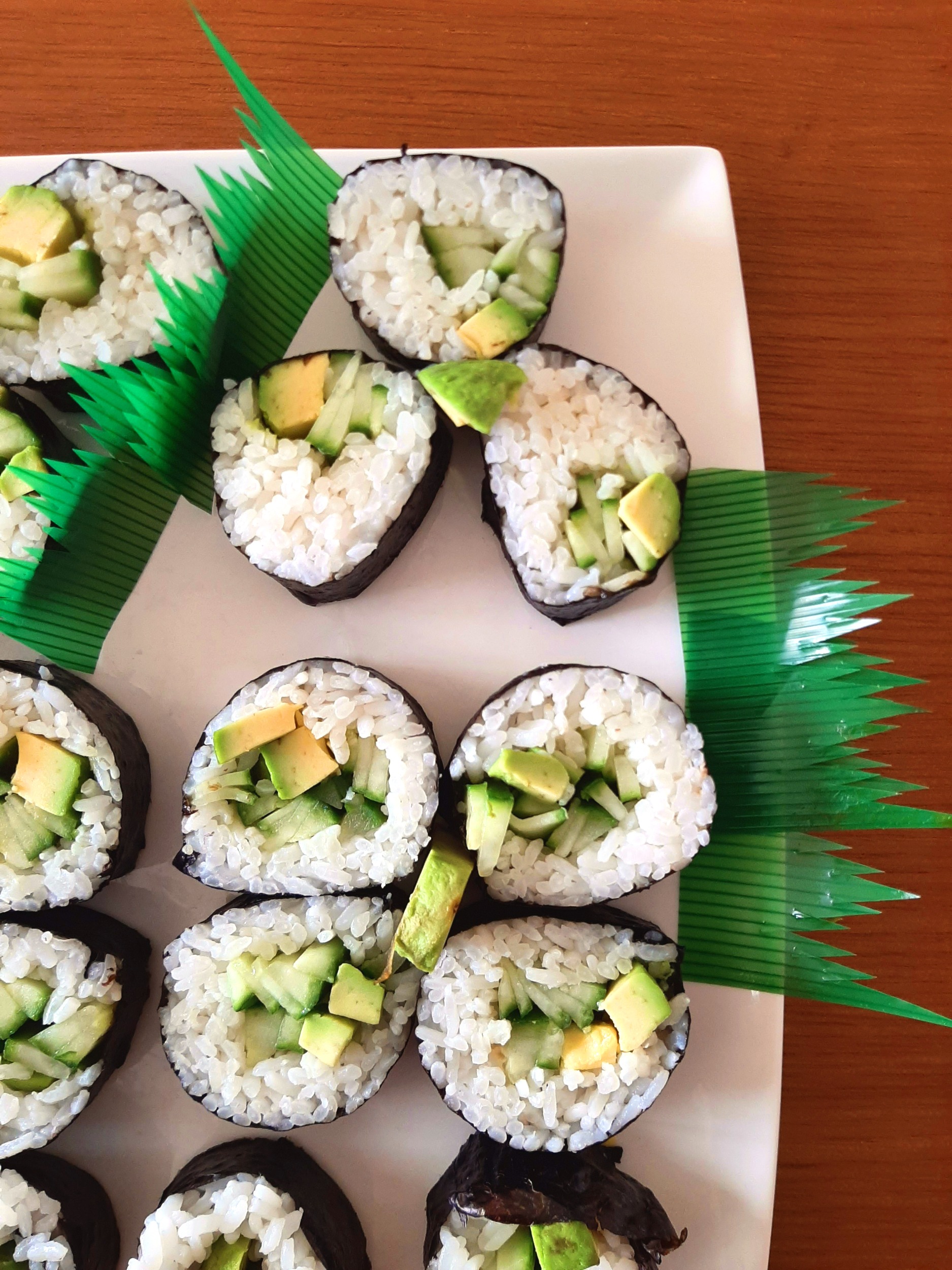 You might already know that we have been craving all you can eat sushi so much since the lock-down began. The best thing is, it is not that hard to gather all ingredient you need to make your own big plate of sushi rolls at home! ⁠
⁠
Why make sushi with avocado and cucumber?
A classic combo here is the vegan avocado cucumber sushi. The ingredients are both affordable and highly available, therefore makes it a perfect recipe for a "what's on the plate is ALL that YOU CAN EAT⁠" sushi lunch!
⁠
These delicious sushi rolls are:
Always gluten-free and dairy-free
Vegan and vegetarian
Affordable (talking about meal planning on a budget!)
Available (you can easily find the ingredients you need!)
Easy and delicious!
You can even get creative with the veggie choice and play with the colors using beets!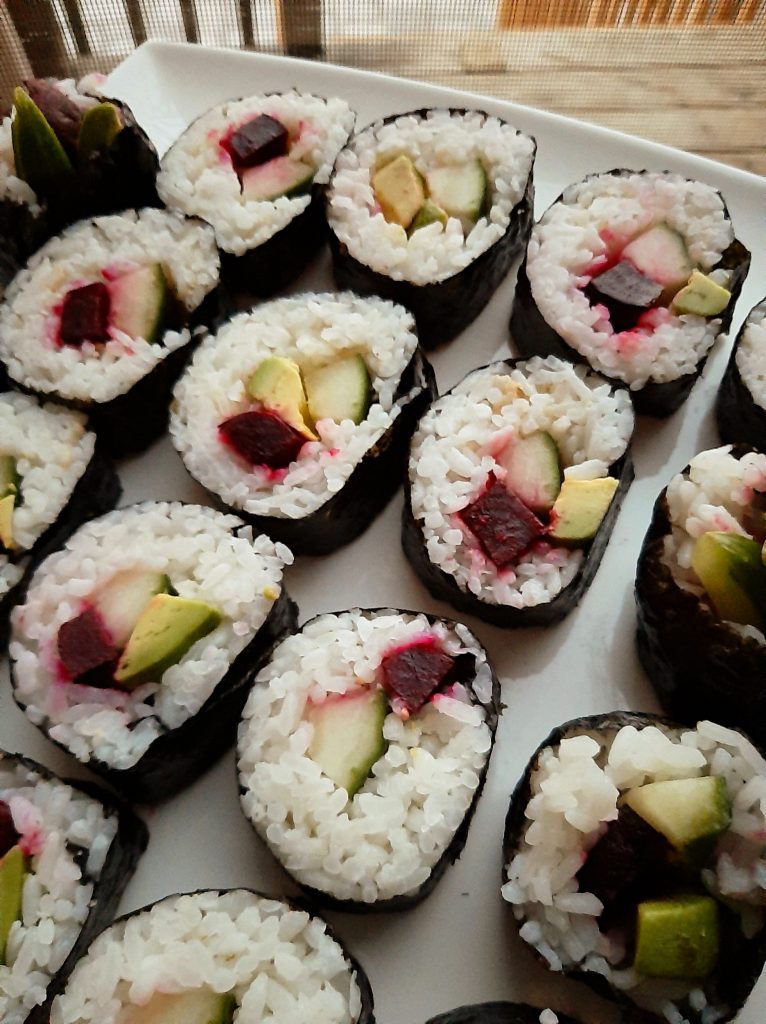 Where can I get the ingredients and tools to make sushi rolls?
As nori sheet is dry grocery, you can also find them in wholesale quantities online like this one (Affliate Link)!

As for the tools, you will need something to cook your rice in. My recommendation (affiliate link) is a good old-fashioned one-button ricecooker. You can also cook your rice using stove-top method or in an instant pot.
For rolling the sushi rolls, you may get a sushi mat like this one. However I have tested that a silicone baking mat works well too! As the silicone mat is a lot softer and more flexible, you will need to be a little more skillful in pressing the roll in evenly as you roll.

Looking for more delicious naturally gluten-free Asian recipes?
Check out my Asian recipe collection here!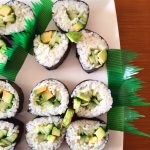 Print Recipe
Vegan Avocado Cucumber Sushi
Ingredients
2

cups

Short Grain Rice⁠

2 1/4

cups

Filtered Water⁠

3

tbsp

Sushi Vinegar

or sub with 2 tbsp Apple Cider Vinegar + 1 tsp sweetener of choice + 1/2 tsp Sea Salt⁠

1

Avocado

cut in strips⁠

1

cup

Cucumber

cut in strips⁠

2

Nori Sheets

seaweed⁠
Instructions
Cook rice using preferred method with filtered water⁠

After rice is done, season with sushi vinegar and mix well⁠

Place rice over a nori sheet on a sushi mat or a silicon baking mat, press to cover except 1 cm on 3 sides and 1 inch on top⁠

Place cucumber and avocado strips in a row⁠

Roll up the mat and press the fillings inside. Gently apply pressure to form a roll⁠

Damp water onto the last strip of nori sheet and roll over to seal. Cut with damp sharp knife into individual pieces ⁠

Serve with gluten-free soy sauce or tamari or coconut aminos, with wasabi paste or horseradish for a similar taste!!⁠
---
---