Slowcooker Minimalist Lime and Mint Chicken Breasts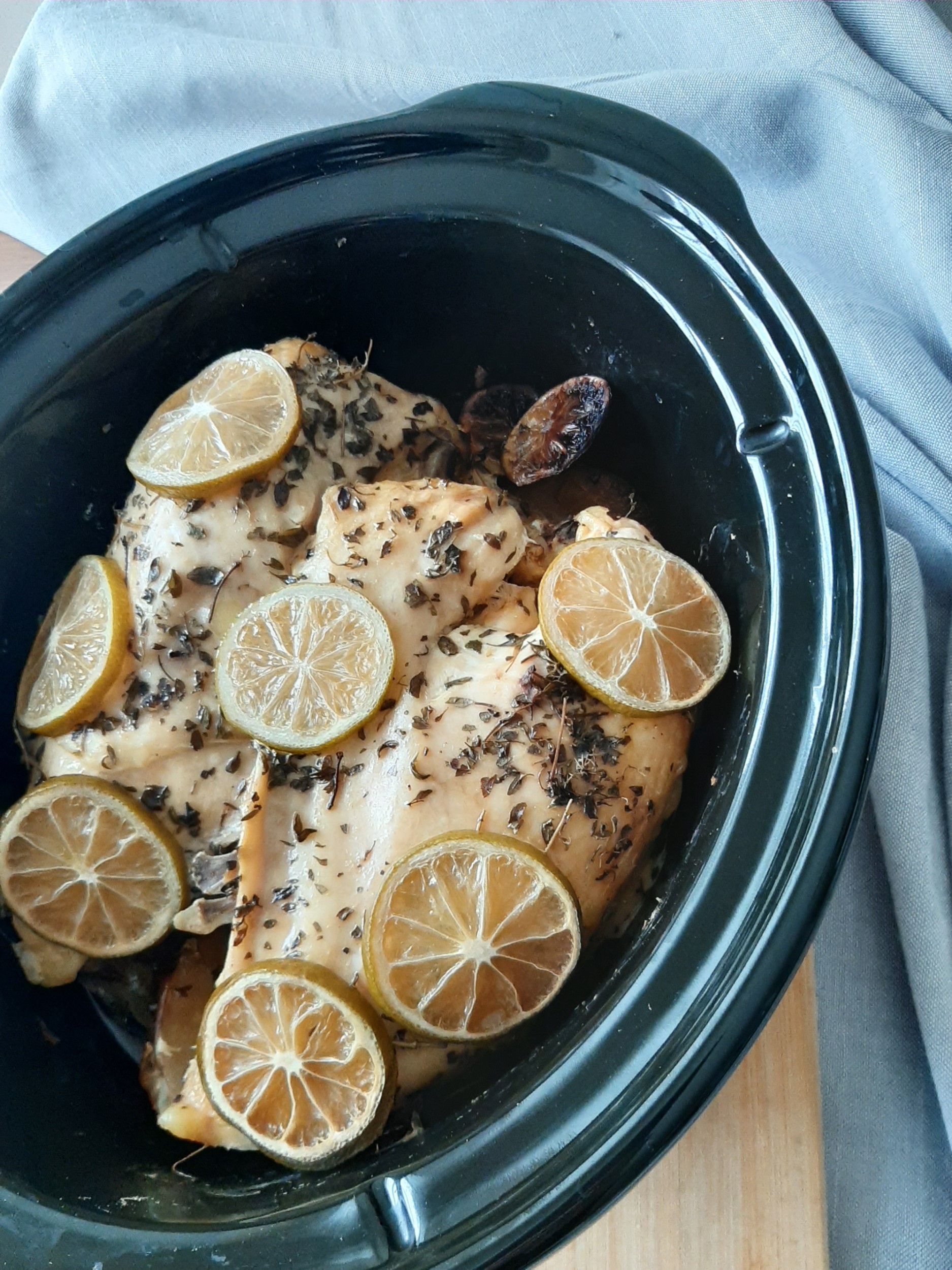 This time of the year calls for something refreshing like mint chicken breast in the mist of gloomy Spring! Don't put away your slowcooker yet, it can help make the MOST REFRESHING protein you ever had!!⁠ (Yes! No more dry and sad chicken breasts!)

Do you always picture granny simmering away her chili for the night with a "dial up" crock pot on a cold winter day when it comes to slow cookers?
I am here to let you know that slow cooker can do way more than hearty warming stews! With the addition of some cooling and fruity ingredients, the humble slow cooker can also shine in the mist of Spring and Summer!
You may already know that lime pairs well with cool herbs like the well-known combo cilantro-lime, however if cilantro isn't what you can find at the moment but a whole shrub of luscious mints in the backyard, I am sure you will also love this lime and mint combination for Spring and Summer meal prep!
You can also change it up with chili pepper flakes to add some heat instead. Steam a few potatoes in the crockpot at the same time for easy meal prep!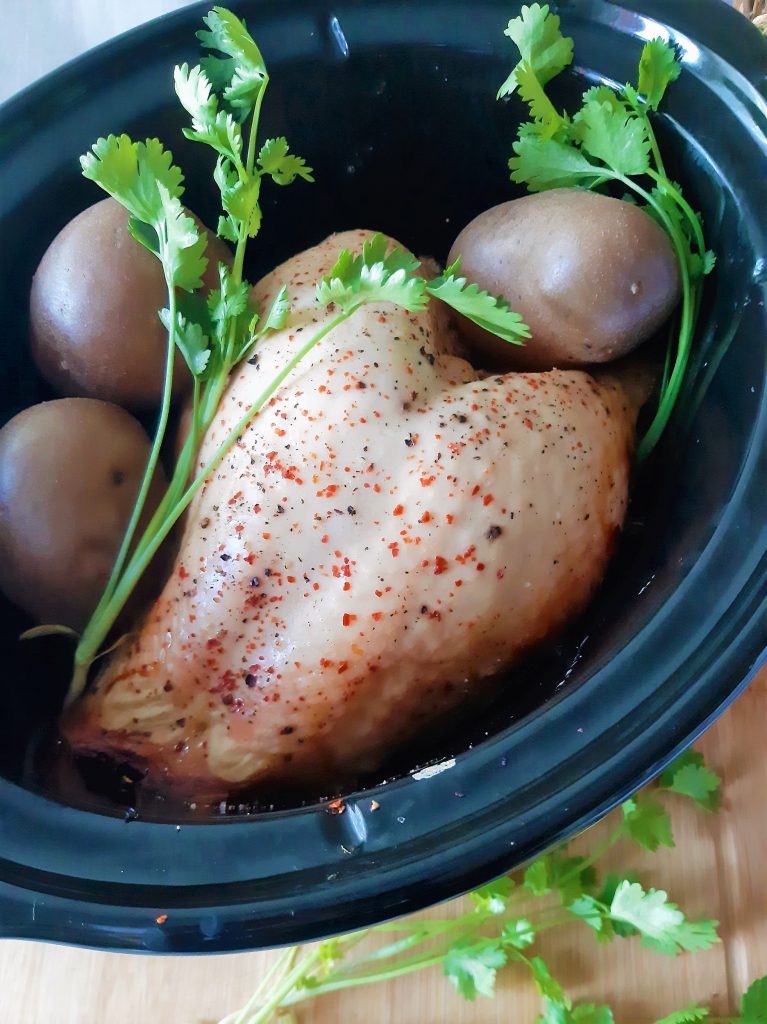 Where did you get the ingredients for this refreshing mint chicken breast recipe?
I got the huge whole chicken from P&F Meats, a local butcher shop in Markham, Ontario. By buying a whole chicken instead of cut bone-in skin-on breasts, I was able to obtain a nice "crown" of uncut chicken breast by simply removing the back, wings and thighs of the bird.
The mint I used here was from my auntie's backyard, picked and dried from last summer. We are looking forward to start our own vegetable and herb garden this year and hopefully can remake this recipe with freshly-picked mint then! ⁠
Want to see more one-pot slowcooker recipes?
Check out my family favorites here!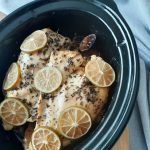 Print Recipe
Lime and Mint Chicken Breast
Refreshing citrusy chicken breast crown made with slow cooker, keto-friendly and gluten-free dinner.
Ingredients
2

Chicken breasts

bone-in skin-on⁠

1

Lime

thinly sliced in rings⁠

2

tbsp

Mint

dried or fresh⁠

2

tbsp

Course sea salt⁠

4

cups

Hardy veggies and/or 2 cups grains + 1 cup water/broth ⁠
Instructions
⁠For keto base, cut cauliflower and cabbage into chunks and place in slowcooker. For clean carbs, place potatoes or rice + water/broth in slowcooker. ⁠

Rub chicken breasts with mint and sea salt⁠

Place chicken breasts skin-side up in slowcooker, top with lime slices⁠

Cook on low for 5-6 hours⁠

To serve: Slice or shred chicken breast, serve with veggie/ grain base or with fresh salad greens⁠
---
---