Vegan Millet Congee⁠ with Kelp and Squash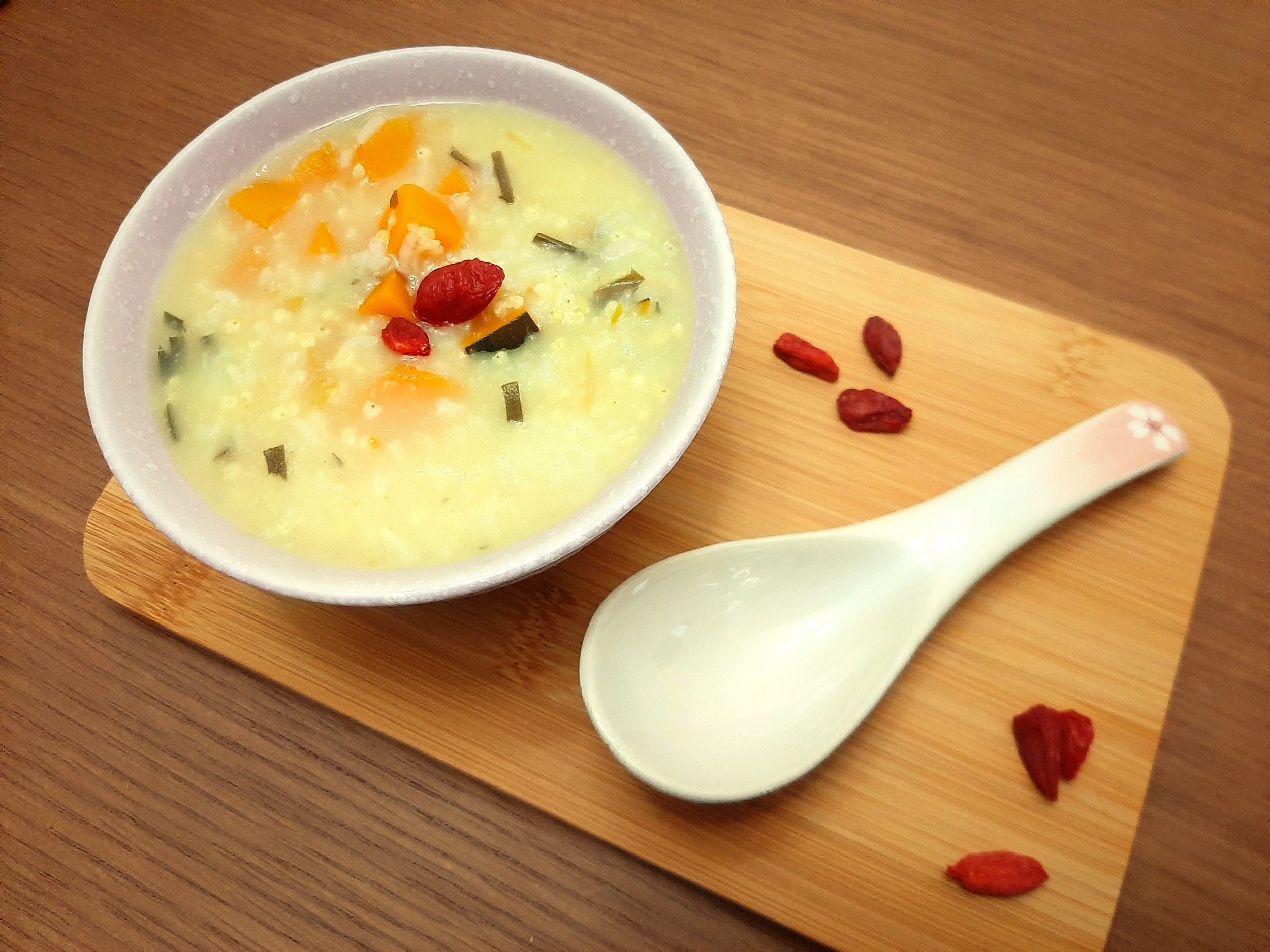 Looking for something gentle on stomach for weekend breakfast? Feeling something easy and light for side dish tonight? This yummy Asian-inspired millet congee will be a great addition to your side dish rotation, especially for days like this!⁠
⁠
Congee is the Asian cousin of porridge. It is usually made savory with just salt, or mixed with various toppings. When rice can be in shortage at local grocery stores these days, mixing in other grains like millet in recipes like this helps your bag of rice to go for longer!⁠
What is millet and why it is good for making millet congee?
Millet is a whole grain that is quick cooking, has a neutral taste and mild herbal benefit to ease constipation. Because it takes similar cooking time and "flowers" beautifully when cooked with extra moisture as white rice, I like to mix millet in my rice cooking to add extra fiber and nutrients to my meal.
Where can I find the ingredients I need to make the millet congee?
You can make this recipe with almost if not all out of dry pantry staples! Below are some of my favorites that you can order online if you haven't got luck finding them in your local grocery stores. (Affiliate links)
If you do not have butternut squash in hand, simply substitute with any hearty sweet root veggies or even fresh or frozen corn kernels!
Looking for more rice cooker recipes?
Check out my recipe collection here!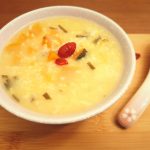 Print Recipe
Vegan Loaded Millet Congee⁠
Ingredients
1 1/2

cup

Millet⁠

1 1/2

cup

Rice⁠

optional sub 1/2 cup Mung Bean⁠

4-5

cups

Filtered water⁠

1/4

Buttercup Squash

cubed⁠

1/4

cup

Kelp

dried shredded⁠

a handful Goji berries⁠

Salt ⁠
Instructions
Add millet, rice (and optional mung bean) to rice cooker insert, fill water up to the 5-cup marking⁠

Start rice cooker as if your are preparing normal rice⁠

Once the rice cooker finish cooking, transfer content to a pot⁠

Add cubed squash and kelp to pot and bring it to a boil, keep stirring to prevent burning⁠

Let it simmer for 10 mins, keep stirring. ⁠

Turn of heat, add salt to taste and goji berries to garnish⁠
---
---