Dandelion ochazuke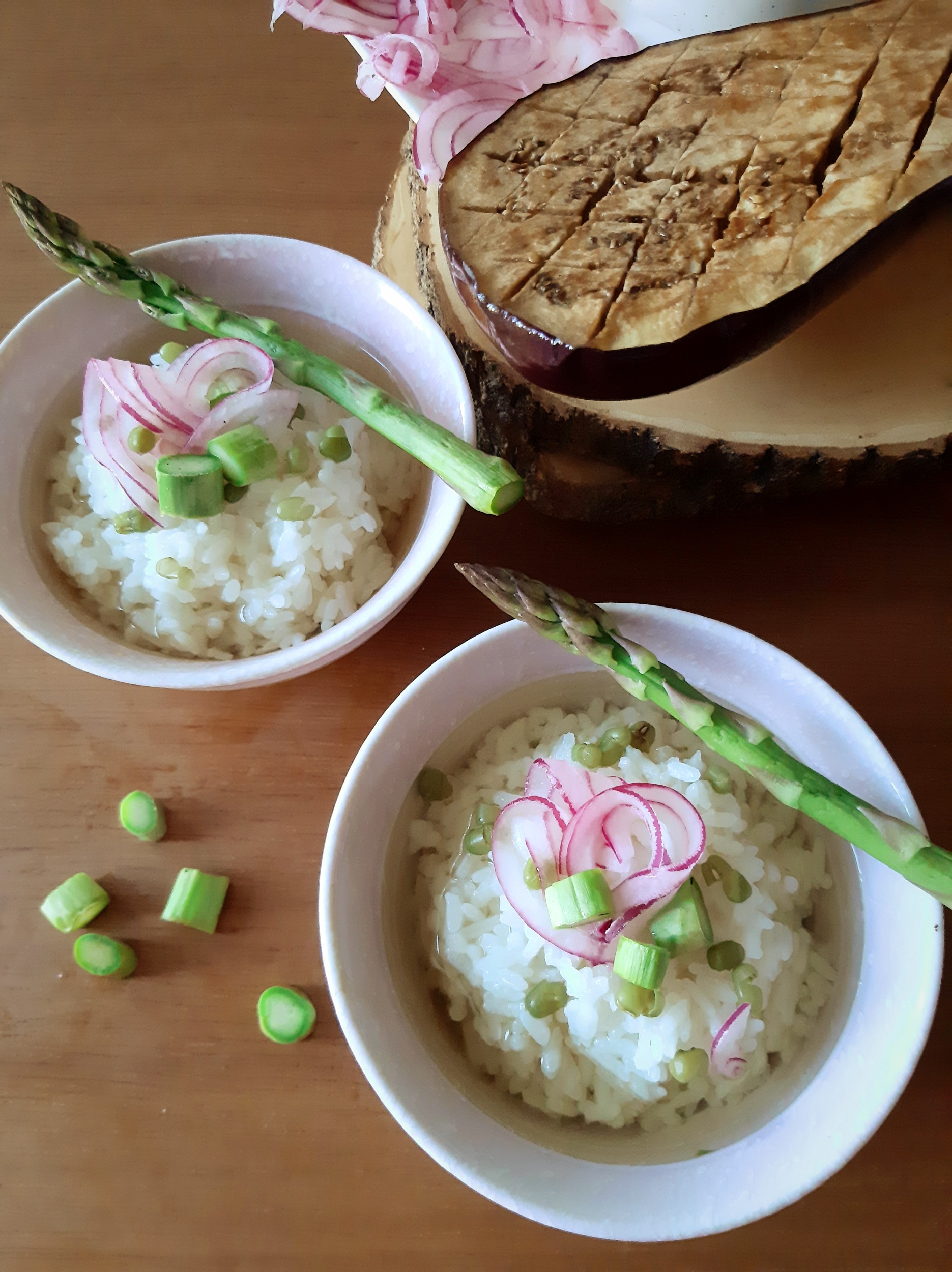 A quick Japanese meal with simple ingredients as rice, pickle and tea, this dandelion ochazuke is so refreshing for summer!
Is anybody binge-watching the Japanese drama Midnight Diner in Netflix like I do? If you love Asian food and stories about all walks of life, then you MUST watch the show!! It is a perfect balance of drama, humanity, love and Japanese food culture!⁠
⁠
At the end of most episodes is a brief intro on how to make a featured Japanese dish, including this ochazuke! It is basically rice with any savory toppings you can find, then soaked in green tea. Simple right? Therefore, here is my little caffeine-free twist of the recipe, using sushi rice vinegar quick pickled onions with dandelion herbal tea for its subtly bitter flavor!⁠
What does dandelion ochazuke taste like?
Dandelion tea has a sweet and subtly bitter flavor. Therefore, this earthy liquid base provides a balance with the stronger tasting rice toppings like pickled onions. Moreover, by quick pickling red onions in sushi vinegar, the onions pick up a tangy, sweet and savory taste. This is definitely match made in heaven with the sushi rice base.
Being a dish with quite a bit of liquid, this dish is so light, easy to digest and great for summer or any days that you are feeling suppressed appetite.
How do you eat ochazuke?
Assembling an ochazuke is amazingly quick and easy! Simply prepare a bowl of rice, add your savory topping, then pour in the tea.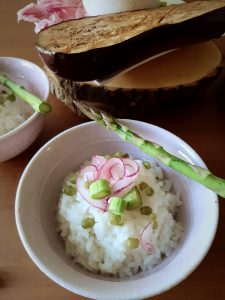 What are the toppings options for dandelion ochazuke?
pickled vegetables or fruits
nori/ seaweed
salmon
fish role
anything you can imagine!
Affiliate links below.
Looking for more delicious naturally gluten-free Asian recipes?
Check out my Asian recipe collection here!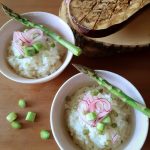 Print Recipe
Dandelion ochazuke
A quick Japanese meal with simple ingredients as rice, pickle and tea, this dandelion ochazuke is so refreshing for summer!
Ingredients
1

cup

Uncooked sushi rice⁠

1/4

Red onion⁠

thinly sliced

1/2

cup

Sushi vinegar

2

Asparagus spears⁠

1

cup

Dandelion tea⁠
Instructions
Cook rice on stove top, rice cooker or instant pot

In a medium container or bowl, add thinly sliced onion and just enough sushi vinegar to cover

As the rice almost finishes cooking, place in the asparagus over the rice and close the lid again

Place cooked rice in serving bowl. Arrange steamed asparagus and quick pickled red onion slices over rice

Pour hot or cold dandelion tea over rice and serve!
Made this recipe? Tag us #belatedbrewery and @belatedbrewery, we love to see your pictures!
---
---